"There's just not enough time to get everything done."
Do you find yourself saying those words a lot?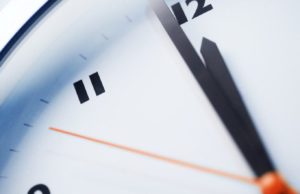 I do.  I can't count how many times during a week when I have those thoughts.  Too much to do and not enough time.  I've struggled with time management for years.  I've tried a variety of different planning systems and scheduling methods, but it never seems like there's enough time to get everything done.
Lately, I've been trying to realize that I don't have to do everything that comes along.  Too many times I've taken on projects that take more time than they're worth.  That just adds more stress and makes it seem like there's even less time.
Over at Think Simple Now, Anastasiya Goers wrote a great article called "Not Enough Time? How to Stop The Illusion" with some helpful tips to help us get back some of that time that seems to be missing.
To your happiness!